Partners.
Our invaluable partnerships are the cornerstone of our ability to provide high-quality healthcare and make a positive impact in the communities we serve. Through collaborative efforts, we extend our reach, enhance our resources, and work together to create a healthier future for all Peruvians.
Assisting Our Cause
Strategic Partners.
CerviCusco thrives through the generous support of numerous dedicated organizations that share our vision and mission.
Merck & Co.
Merck, a global pharmaceutical company, discovers, develops and provides innovative products and services that save and improve lives around the world. Merck has donated 85,200 doses of the HPV vaccine, which has enabled CerviCusco to vaccinate thousands of Peruvian men, women and children against HPV, which causes most cases of cervical and other types of cancers. In 2016, CerviCusco became the first non-profit organization in Latin America to receive Merck Global Health Fellow volunteers for three-month rotations to strengthen the work of CerviCusco in the areas of strategy, finance, community relations, cancer education and marketing. As one of 10 non-profit organizations selected worldwide annually, CerviCusco has received this award three times.
BD
BD is a global medical technology company that is advancing the world of health by improving medical discovery, diagnostics and the delivery of care. BD donated 75,000 liquid-based Pap tests and laboratory equipment, enabling CerviCusco to introduce this new technology to Peru. The company also made important financial donations that allowed CerviCusco to expand the capacity of the laboratory, training facilities and administrative areas. In addition, BD purchased a minibus to take staff and volunteers on rural outreach medical campaigns. For 4 consecutive years, BD has also sent skilled volunteers to assist CerviCusco in improving many phases of its operation. CerviCusco was exclusively selected by BD and more than 30 skilled BD VST volunteers were sent to assist CerviCusco in improving many phases of its operation for 4 consecutive years. See video for details of BD's collaboration with CerviCusco.
RAD-AID
RAD-AID is a humanitarian organization that implements sustainable radiology services in underserved, impoverished, and resource-limited areas of the world. In pprtnering with Cervi Cusco, RAD-AID provides valuable radiology education and volunteer assistance with respect to early breast cancer detection. CerviCusco has implemented a collaborative clinical program with RAD-AID using ultrasound technology and Artificial Intelligence interpretations. RAD-AID selected CerviCusco as their first site in Latin America for humanitarian partnership. Click the link for more information about the RAD-AID/CerviCusco partnership.
INEN
INEN is the Peruvian National Cancer Institute, located in Lima. Cervi Cusco partners with INEN to reduce the morbidity and mortality of breast cancer.
Assisting Our Cause
Benefactors.
CerviCusco thrives through the generous support of numerous dedicated organizations that share our vision and mission.
INCCA
The International Cervical Cancer (INCCA) Foundation is committed to improving the health and quality of life of women through the primary and secondary prevention of female genital tract cancers, including cervical cancer. Based in the United States, the INCCA Foundation has been a key supporter of CerviCusco since its launch, providing funding as well as highly skilled volunteers and supporting educational initiatives for local healthcare partners.
Direct Relief
Direct Relief is a leading medical relief organization that supports CerviCusco in receiving donated supplies and support from US organizations.
Add this link: https://www.directrelief.org/2016/12/helping-women-in-peru-survive-cervical-cancer-helpthehelpers/
Harvard University
Thanks to a donation by Dr. David Wilbur, a pathologist from Harvard University, CerviCusco was able to open Peru's first telepathology center within its onsite laboratory. High resolution images of abnormal cytology slides have been viewed weekly in real time by pathology experts from US and Canadian academic medical centers.
American Society of Cytopathology
A generous grant from the American Society of Cytopathology enabled CerviCusco to set up the CerviCusco Cytology Screener School (CCCSS) in 2010 in collaboration with the National University of San Antonio Abad in Cusco (UNSAAC). Erika Escalante became the first Peruvian student to graduate in May 2011, receiving a diploma from UNSAAC. She is now employed by CerviCusco and helps volunteers from the INCCA Foundation.
IBM
IBM Corporate Service Corps volunteers enhanced CerviCusco on site by developing critical strategic business guidance and information technology recommendations. Their professional input provided CerviCusco the knowledge to advance in both areas.
Add link to: https://sujoysen.wordpress.com/
Utah Medical Products
As cervical cancer prevention has been a founding objective of CerviCusco, Utah Medical has donated state-of-the-art surgical equipment and supplies to allow our medical experts to perform live saving surgery at CerviCusco.
University of Chicago Pritzker School of Medicine
Medical students from the University of Chicago Pritzker School of Medicine REMEDY organization contributed generous financial support to help provide modern transportation services for CerviCusco. Their creative fundraising efforts enabled the purchase of our "CerviBus" used to safely transport our guests to outlying mountain communities and other partner health care facilities.
Assisting Our Cause
Peruvian Partners.
CerviCusco thrives through the generous support of numerous dedicated organizations that share our vision and mission.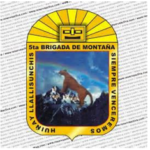 La Quinta Brigada de Montaña
CerviCusco established a contract with la Quinta Brigada de Montaña (5th Mountain Brigade of the Peruvian Army) to provide cervical cáncer prevention services to their soldiers and families. Since initiating our formal collaboration, CerviCusco has screened and examined hundreds of patients who provide important security for the region.

Peruvian National Police
CerviCusco also provides health care services to the Peruvian National Police. These services include the HPV vaccine and other cervical cancer prevention care.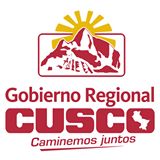 Regional Government of Cusco
CerviCusco has partnered with the Regional Government of Cusco to provide modern cancer prevention and cancer detection services for women. See video for details of CerviCusco and the Regional Government of Cusco's medical campaign to provide services for 3,000 women in a single day.
Universidad Andina del Cusco
CerviCusco has an MOU with Andina University of Cusco to collaborate on clinical research studies. The partnership also allows unique educational opportunities for both organizations.
Es Salud
Es Salud is the Peruvian organization for healthcare and social security. CerviCusco has a clinical and educational MOU with Es Salud Hospital Cusco. Es Salud Hospital provides clinical learning opportunities for CerviCusco volunteer healthcare students and residents. In return, CerviCusco has provided clinical training for Es Salud's medical and nursing staff and health care services.

GERESA
CerviCusco operates in compliance with GERESA, the Ministry of Health regional government healthcare entity. In addition, CerviCusco has shared it's modern cervical cytology testing and expertise with DIRESA clinics and medical providers.
Lorena Hospital
CerviCusco has an educational MOU with Lorena Hospital in Cusco. One of three main hospitals in Cusco, Lorena provides medical care to primarily the vast impoverished local and regional population. Lorena Hospital provides clinical learning opportunities for CerviCusco volunteer healthcare students and residents. In return, CerviCusco has provided medical equipment and clinical training for Lorena Hospital's medical providers and clinics.
Clinica Pardo
CerviCusco has an educational agreement with one of the finest health care facilities in Cusco. Clinica Pardo is a large private hospital with numerous clinical services staffed by some of the best health care providers in the region. This collaborative program will allow students and residents working at CerviCusco to experience private health care in Peru. Such an opportunity aligns with the goal of CerviCusco by exposing future health care providers to the full spectrum of medical services in the Andes Mountains.
Peruvian Government
CerviCusco has interacted with government officials at the national level. Peruvian Vice President, and subsequent President, Mercedes Aráoz previously met at the Peruvian Capital in Lima, Peru with the CerviCusco President and Founder to discuss health care proposals from CerviCusco.
Additional Partners
These valued supporters have donated essential medical equipment and critical supplies to allow CerviCusco to provide the best care for our patients. In addition, financial support has been given to facilitate meaningful educational programs for local Peruvian health care providers.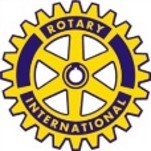 Other Affiliations
In addition to our partners listed above, CerviCusco has had affiliations with multiple US-based universities including Harvard University, Emory University, University of Chicago, University of Georgia, University of Colorado, University of Rhode Island, Duke University, University of California San Francisco, Augusta University, University of South Alabama, Gardner-Webb University, University of South Carolina, Texas A&M, Mercer University, East Carolina University, University of Miami, Freed-Hardeman, Medical College of Wisconsin, Virginia Tech, Georgia Southern University, Cornell University, University of Wisconsin, Louisiana State University, University of Tennessee, and others.
In addition, healthcare faculty from other institutions such as Yale University, Dartmouth College, Columbia University, University of Pennsylvania, University of Pittsburgh, Cleveland Clinic, Mayo Clinic, MD Anderson, Hadassah University, University of New Mexico, University of Virginia, University of Arizona, New York University, University of Alabama Birmingham, University of West Virginia, University of Louisville, University of Massachusetts, University of Washington and others have assisted CerviCusco.