About Us.
CerviCusco is a Peruvian non-profit organization committed to improving the health and quality of life of Peruvians living in the Andes Mountains. Our dedicated staff provide many health services including family medicine and women's health with particular expertise in cervical and breast cancer prevention, screening, diagnosis/early detection and treatment. We work to ensure that all Peruvians, including those with limited or no economic resources, have access to high quality health education and care.
Our Mission
As a Peruvian-registered non-profit association (NGO), we are committed to improving the health and quality of life of all Peruvians, including underprivileged and indigenous individuals, through excellence in medicine and compassion in care.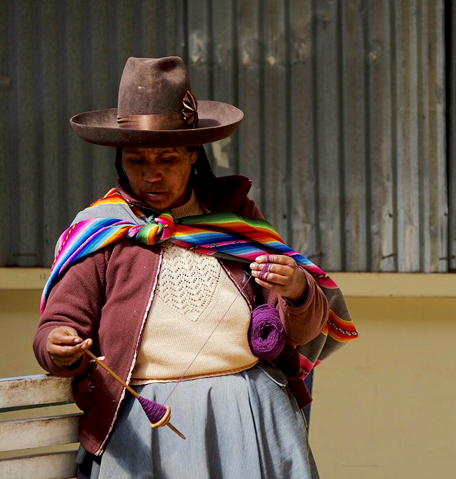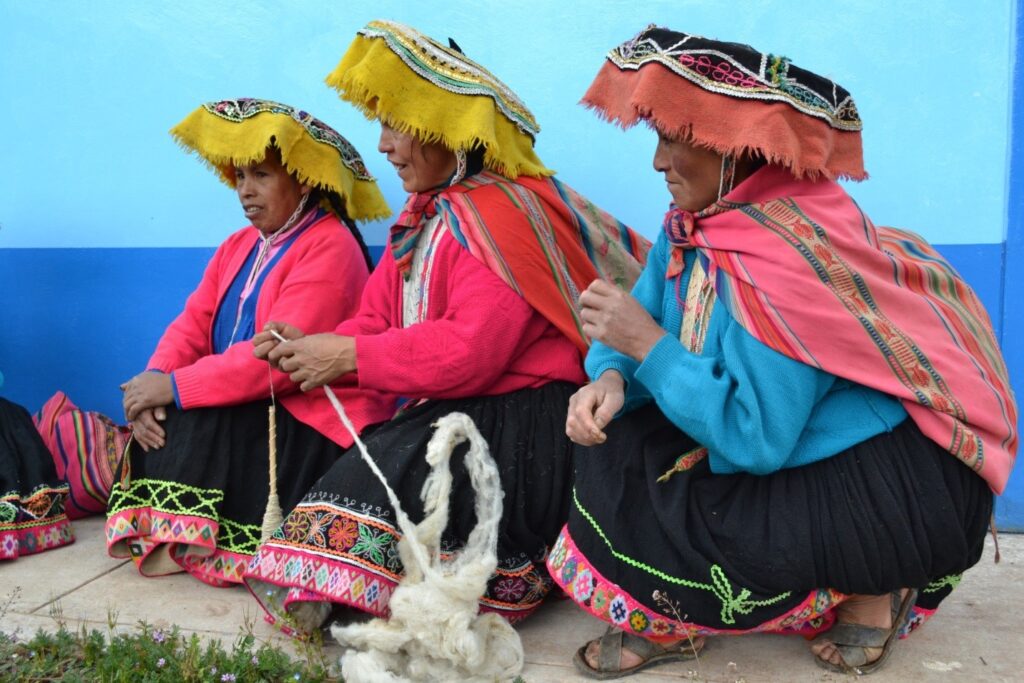 Our Vision
Our vision is to become a national and international center of excellence, with comprehensive medical services available to all Peruvians.
Excellence in mediCine – compassion in care
Our Team
The CerviCusco team is composed of a highly trained and committed team of doctors, health care professionals, and administrative staff. CerviCusco is led by experts in medicine, who are passionate about improving the health and wellbeing of Peruvian families.
Daron Ferris, MD
Founder & President
Dr. Ferris is an adjunct Professor at the Georgia Cancer Center, Augusta University. He received his medical degree from Wake Forest University and completed a residency in Family Medicine at East Carolina University. Dr. Ferris is a Robert Wood Johnson Foundation Generalist Physician Faculty Scholar. In 2020, he received the Renfield Foundation Award for Global Women's Health from the University of Pennsylvania. Dr. Ferris has conducted numerous clinical research trials, including industry- and NIH-funded trials. His research interests include lower anogenital tract neoplasias; colposcopy; human papillomavirus (HPV); cervical and anal cancer prevention, screening, diagnosis and treatment; prophylactic and therapeutic vaccines; women's health; and other translational and clinical research. He has published numerous articles in such peer-reviewed journals as the New England Journal of Medicine, JAMA, The Lancet, Obstetrics and Gynecology and Journal of Lower Genital Tract Disease. Dr. Ferris is a past president of the American Society for Colposcopy and Cervical Pathology and was the former director of the ASCCP Comprehensive Colposcopy course.
Valerie O'Brien, MS
Secretary General & Director of Fundraising and Donor Relations
Valerie O'Brien is a fundraiser and grant writer for higher education and healthcare. She has held development and stewardship positions at Connecticut College and at Yale New Haven Hospital, where she served as lead major gift fundraiser for pediatric cardiology, pediatric oncology, fetal care, and women's and children's health. She has a background in video production, with clients including Johnson & Johnson, Siemens Corporation, and the University of Iowa Hospitals & Clinics. Ms. O'Brien is a graduate of Oberlin College and holds a Master of Science in Journalism from Columbia University. She is a recipient of the Columbia Graduate School of Journalism Documentary Award, several awards from the Council on the Advancement and Support of Education, and the Public Relations Society of America Silver Anvil Award.
Dra. Eliana Ojeda
Treasurer, Gynecologist
Dra. Eliana Ojeda attended medical school at Universidad Nacional de San Augustin in Arequipa, Peru. Considered by many as one of the best gynecologists in Peru, she provides expert gynecology care for women at CerviCusco. She has also conducted international-based research with respect to menopause.
Dra. Yuleni Flores
Gynecologist
Dra. Yuleni Flores attended medical school at the Universidad Mayor de San Andrés in La Paz, Bolivia. She served as the Medical Director of CerviCusco from 2009 to 2014. Dra. Flores provides comprehensive women's health services at CerviCusco. She welcomes the opportunity to work directly with patients, in efforts to improve the lives of women in need in the Cusco region.
Dra. Nelida Vargas
Gynecologist
Dra. Vargas provides exemplary comprehensive women's health care at CerviCusco. She is a highly respected for her friendly clinical demeanor and medical skills.
Elvira Tapia
Concierge Service Coordinator
Tour Guide
Ms. Tapia graduated from Universidad San Antonio Abad del Cusco with a degree in Tourism. She has notably served as a tour guide in the Cusco region for 20 years. Elvira is the Concierge Service Coordinator for CerviCusco and professionally assists all our guests during their stay.
Dra. Maria Patricia Pezo
Family Physician, Medical Director
Dra. Pezo completed a residency in Family Medicine at Universidad Nacional de San Antonio Abad del Cusco. She provides health care for the entire family at CerviCusco and also serves as the Medical Director. Dr. Pezo eagerly embraces compassionate care while simultaneously delivering excellent medical services.
Fiorella Ytala
Nurse Midwife, Research Coordinator
Ms. Ytala is an experienced certified research coordinator at CerviCusco. As a nurse midwife, she also provides women's health care.
Liz Rivas Palacios
Nursing Assistant
Ms. Rivas provides nursing assistant services for patients at CerviCusco.
Erika Escalante
Laboratorian
Ms. Escalante is the cytoscreener at CerviCusco and first US-certified evaluator of BD SurePath cervical cytology in Peru. She was trained by the International Cervical Cancer (INCCA) Foundation through a grant from the American Society of Cytopathology (ASCP). Erika completed her training at Duke University and the University of Pittsburgh Cancer Center. Erika also serves as the laboratory director. She coordinated the CerviCusco Telepathology service, the first in Peru, established in conjunction with Harvard University.
Eliana Alca Ttito
Administrator, Accountant
Ms. Alca is the Administrative Director and Accountant at CerviCusco. She oversees all administrative and financial operations.
Carlos Dante
Driver, Support Services
Mr. Dante pleasantly serves as the trusted driver at CerviCusco. He ensures our staff and volunteers get to their destinations safely. Carlos also provides various important support services.
Ethical Responsibility & Financial
As a Peruvian Non-Governmental Organization (NGO) and non-profit, CerviCusco embraces the values of accountability and transparency as a matter of ethical leadership.
International Cervical Cancer (INCCA) Foundation All US donations to CerviCusco are made through INCCA, a 501(c)(3) and the founding US-based partner of CerviCusco. This arrangement ensures that 100% of your restricted donation supports the work of CerviCusco, while allowing for your contribution to be tax-deductible to the extent allowed by law.