Make a Difference to the Lives of Peruvian Women and their Families
Financial donations allow us to continue our work to reduce the burden of cervical cancer on impoverished communities and to expand our services to improve women's health.
Every Nuevo Sol we receive goes directly towards costs of outreach campaigns in rural areas, medical education, medical supplies and equipment, local staff salaries, and upkeep and maintenance of our clinic.
Gracias!   Thank you!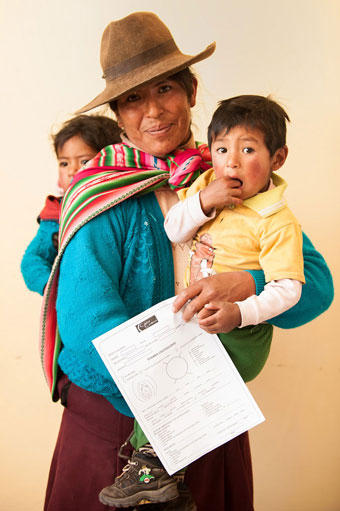 In Peru, CerviCusco is a registered Non Profit Organization, eligible to receive tax-deductible donations from private individuals and companies.
In the US, the Friends of CerviCusco Foundation has 501(c)(3) status to receive tax-deductible donations. Donations are distributed directly to CerviCusco.
Interested in fundraising on behalf of CerviCusco?
We'd love to hear from you!

We welcome the opportunity to meet with you to discuss how we can partner to achieve your company's corporate and social responsibility goals while simultaneously preventing the loss of life of Peruvian women from cervical cancer.
If you would like to discuss corporate sponsorship or equipment or medical donations, please contact:
In Peru:  Eliana Alca at ealca.cervicusco@gmail.com
International:  Dr. Debra Krotish at dkrotish@cervicusco.org