MEET OUR TEAM
The CerviCusco team is composed of a highly trained and committed team of doctors, health care professionals, and administrative staff.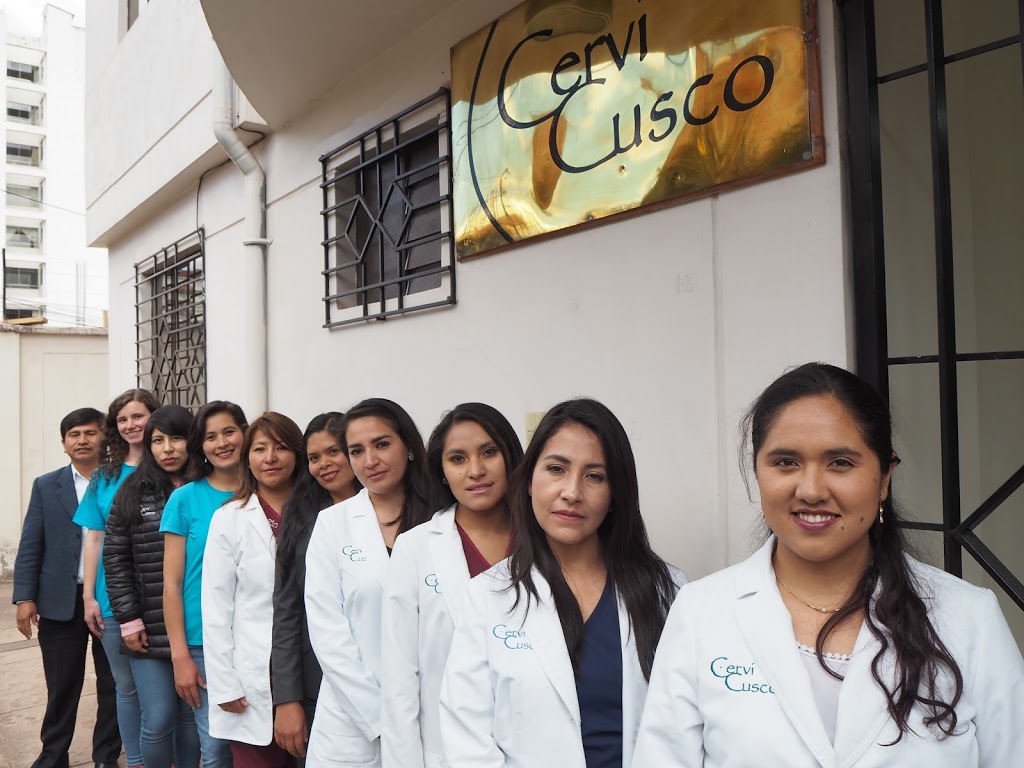 CerviCusco is led by experts in medicine, who are passionate about improving the health and wellbeing of Peruvian families.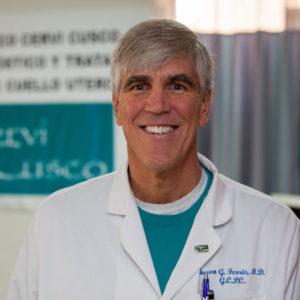 Daron Ferris, MD
Founder and President
Dr. Daron Ferris, MD is a Professor in the Department of Obstetrics and Gynecology at the Georgia Cancer Center, Augusta University. He serves as Director of the Gynecologic Cancer Prevention Center and Director of the HPV-related Cancer Prevention Program at the same institution. Dr. Ferris received his medical degree from Wake Forest University in Winston-Salem, North Carolina and completed an internship and a residency in Family Medicine at East Carolina University in Greenville, North Carolina.
Dr. Ferris is involved in numerous clinical research trials funded by industry and the U.S. National Institutes of Health. He has published numerous articles on colposcopy, HPV, HPV vaccines, and other women's health subjects in the New England Journal of Medicine, American Journal of Obstetrics and Gynecology, JAMA, The Lancet, Obstetrics and Gynecology, and Journal of Lower Genital Tract Disease. He is also a past president of the American Society for Colposcopy and Cervical Pathology and was the former director of the ASCCP Comprehensive Colposcopy course.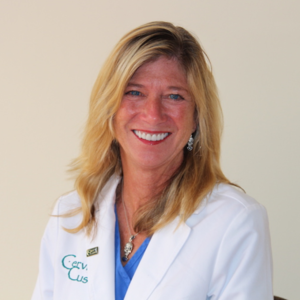 Debra Krotish, PhD
Executive Director, Friends of CerviCusco
Dr. Debra Krotish, PhD is the Executive Director of Friends of CerviCusco, Vice President of CerviCusco and a member of the CerviCusco Board of Directors. She is a graduate of Furman University and received her doctorate at the University of South Carolina. Dr. Krotish has worked with health care providers including medical students, residents and physicians as well as other disciplines to facilitate global health in Peru.  She has an interest in cross cultural medical education in international settings.  Dr. Krotish is involved in teaching medical students and has been the Director for Continuing Medical Education and Maintenance of Certification at the University of South Carolina.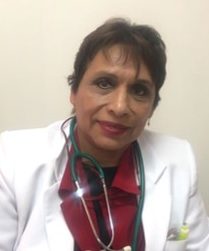 Dra. Eliana Ojeda
Gynecologist
Dra. Eliana Ojeda attended medical school at in Arequipa, Peru. Considered by many as one of the best gynecologists in Peru, she  Dra. Ojeda provides expert gynecology care for women at CerviCusco. She has also conducted international-based research with respect to menopause.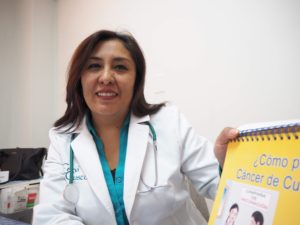 Dra. Yuleni Flores
Gynecologist
Dra. Yuleni Flores attended medical school at the Universidad Mayor de San Andrés in La Paz, Bolivia. She served as the Medical Director of CerviCusco from 2009 to 2014. Dra. Flores provides comprehensive women's health services at CerviCusco. She welcomes the opportunity to work directly with patients, in efforts to improve the lives of women in need in the Cusco region.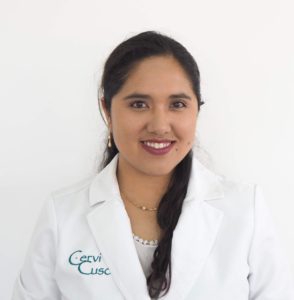 Dra. Geerlitte Farfan
Medical Director
Dra. Geerlitte Farfan has finished her medical training in Colegio Medica del Peru. She is currently the Medical Director of CerviCusco and focuses on providing quality healthcare to Peruvian families.