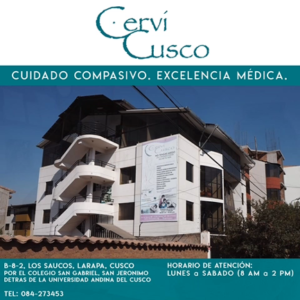 CerviCusco was founded on the principles of Compassionate Care and Medical Excellence, and these remain of utmost importance to us today. We use advanced technology not available in many parts of Peru and place a strong focus on education, ensuring you receive the care you deserve.
Our trained healthcare professionals take the time to explain your diagnosis and recommended management options in a comfortable and relaxed setting.
Our modern clinic was specifically designed to enable extraordinary and compassionate care.